QUALITY WORK.
TRUSTED PARTNERS.
SECURE DOCUMENT SCANNING.
Our Document Scanning & Records Storage Services
Need help with what you service you are looking for?
Your trusted document imaging partner
We are proud of 97% approval rating
Delivering the project on-time & on-budget

Since 2011, Modern Image Atlanta has been transforming paper documents, records, and images into searchable digital files that can be accessed on demand. With our scanning and record management services, you can feel confident that your important files will be recorded, organized, labeled, and stored in a safe and secure manner.

Locate files quickly with user-friendly search capability. Stay organized and eliminate the risk of misplaced files with our efficient labeling system. Seamlessly access and share documents and photos with staff, prospective clients, family, friends-- and more!
Save time and money and increase efficiency with our electronic document management systems.
Here's How It Works:
Our team of highly trained document management engineers will arrive at your location to discuss your project in detail.
Upon arrival, our team will get to work sorting, indexing, and labeling your documents.
All of your paper data will be cataloged, boxed, and assigned a tracking number.
Once completed, we'll mail back the original documents, or securely shred them.
With your newly sorted and digitized files, you'll be able to securely access information at any time. Browsing, sharing, editing, and storing files has never been easier!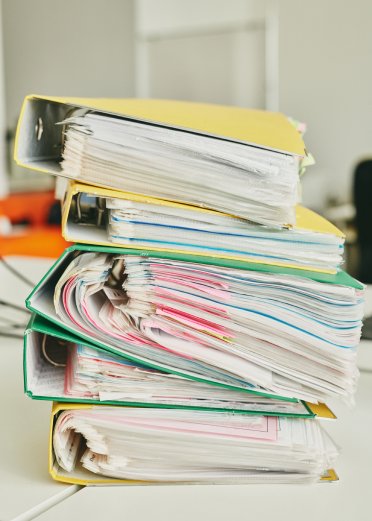 Our expert scanning team can assist with your one-time scanning project, or we can arrange for weekly, bi-weekly, or monthly pick up for regular scanning. We can also handle extremely large document scanning processes.
1.
Our team ensures that every page will be scannable. Staples, paper clips and other bindings are removed. Sticky notes and other small pieces of paper are handled individually.
2.
Each scanner is cleaned multiple times during the day to ensure that your digital copies are nearly perfect representations of the original.
3.
Each page is scanned using the latest hardware & software with special technology to detect misfeeds and other scanning issues.
4.
Every page is scrutinized by our Quality Assurance team using a 4-step process. Any page not meeting our stringent standards will be re-scanned.
5.
Files are encrypted and delivered to you in accordance with strict, industry-compliant security standards.
Your Trusted Document Imaging Partner
Our industry reputation as Atlanta's premier document imaging company has been built upon five common principles applied to each and every job we complete.