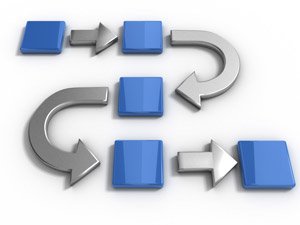 Our Document & Photo Scanning Process
Now that document and record management systems are fully mainstream, coupled with the dramatic drop in the cost of digital storage, business are scanning their paper files at record rates. We can work with you if you have a few files to get scanned, or if you are embarking on a large-scale imaging project, we have a service that will fit for you.
Our process is simple. First, we will come to your office to discuss your project in detail with you. We will look at your files, your documents and your existing archive (if you have one) and provide you will a free estimate for the task at hand. We can handle almost every different size and shape of document – from standard size formats to large-scale prints and drawings to books and most any other document size out there.
Every Modern Image scanning project includes:
Free Pickup
We provide you with the boxes to pack your files, or we can pack your files for you
We begin tracking your documents before they leave your office. Each box will be assigned to our tracking system, and our friendly staff will be waiting for your documents before they arrive at our scanning center.
Your documents are never alone during transport. Our drivers will always be with your documents from the time they leave your office until they arrive at our scanning center. The chain of custody is extremely important to you and that means it's extremely important to us
!Confidentiality and privacy are a part of every project. All employees have been vetted and background checked.
Documents are prepared for scanning by removing staples and other binding devices.
Documents are scanned on high-end Kodak and Fujitsu scanners to produce the very highest quality images.
We offer Optical Character Recognition (OCR) so your documents can literally talk to you.
We offer a wide array of indexing/coding services for your document collection. We can handle the easy stuff through extremely complex projects.
Output to desired format, most often PDF
Documents can be returned to you, securely shredded, or stored for short/long term.
That's how we do it. Give us a try for your next document scanning project – we're the document scanning and imaging experts at Modern Image.

Contact us today to learn more about our process or schedule a free estimate!
Request a Free Estimate for Document Scanning in Atlanta Today!